Ottawa Landlords and the Mandatory Mask By-Law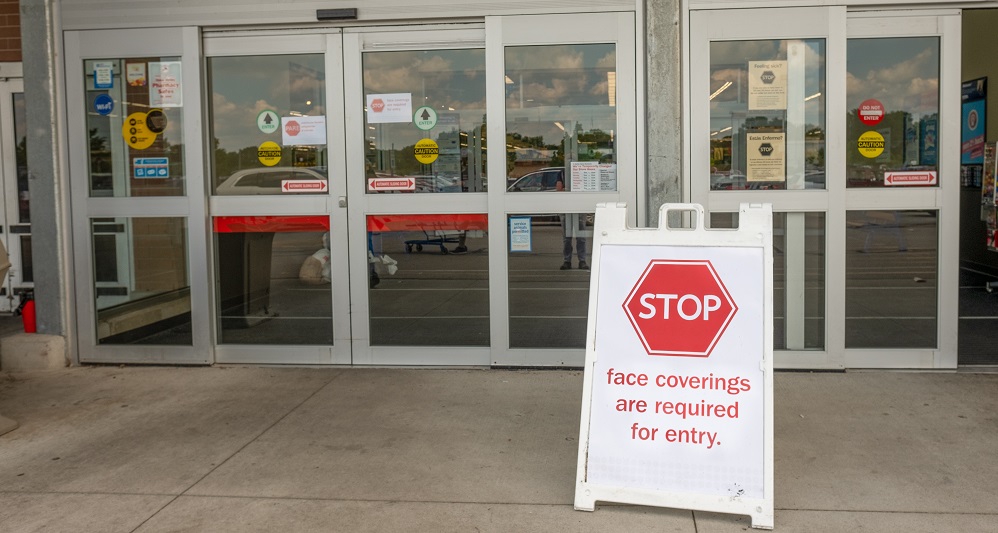 If you are a landlord in Ottawa, you may be wondering how the newly announced mandatory mask by-law impacts you, your tenants and your property. Keep reading below for a quick overview on what this means for you and your responsibilities.
Enclosed public spaces
On July 15, city council passed a temporary by-law requiring masks to be worn in all enclosed public spaces. Enclosed public places that were highlighted in the announcement include: malls, stores, restaurants and public transit properties.
Are masks required in condos and apartment buildings?
An important distinction in the by-law is that it does not apply to enclosed areas of buildings that are not publicly accessible. This means offices, which are only accessible to employees, are not required to enforce mask wearing. Areas of buildings that are accessible only to those with a key card or pass are also exempt from the by-law.
This means that if your building lobby or common areas are only accessible to those with a key or access card, you are not required to enforce the mandatory mask by-law in Ottawa.
Landlord responsibilities
If your lobby or common areas are accessible to the public, then the by-law would apply, and you are required to enforce it. This means:
Posting proper signage about the by-law and the mask requirement at all public entrances to the building
Providing hand sanitizer at public entrances
Notifying non-mask wearers of the requirement once they enter the premises
Accepting the word of the individual if they state they are exempt
Contacting by-law for those who refuse to wear a mask and are not exempt
For landlords who need to adhere to this new by-law, the City of Ottawa has bilingual signage available for landlords to print and use on their premises. For any further questions regarding your responsibilities as a landlord in Ottawa during the COVID-19 pandemic, or for other related questions regarding landlord and tenant issues, contact the landlords and commercial tenants lawyers at Merovitz Potechin LLP to discuss your specific situation.
The content on this website is for information purposes only and is not legal advice, which cannot be given without knowing the facts of a specific situation. You should never disregard professional legal advice or delay in seeking legal advice because of something you have read on this website. The use of the website does not establish a solicitor and client relationship. If you would like to discuss your specific legal needs with us, please contact our office at 613-563-7544 and one of our lawyers will be happy to assist you.