Evicting a Commercial Tenant in Ontario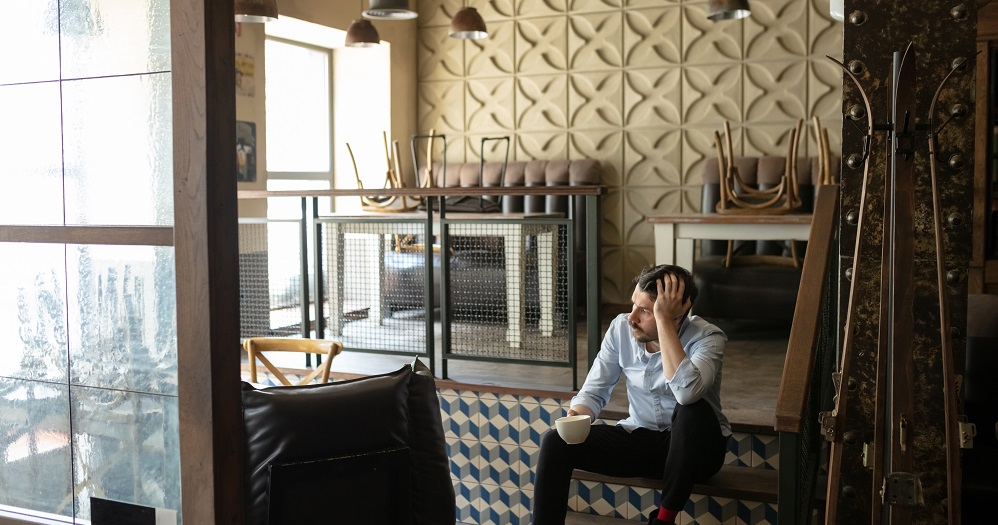 UPDATE – JANUARY 12, 2021
The temporary ban on commercial tenant evictions in Ontario has been extended to January 31, 2021.
What does this mean for Commercial Landlords?
Commercial landlords whose tenants were eligible for the Canada Emergency Commercial Rent Assistance (CECRA) cannot change locks or seize the tenant's assets. Landlords can obtain an eviction order through the court, but if it is for outstanding rent, the court cannot make it enforceable before the temporary ban on evictions is lifted.
What does this mean for Commercial Tenants?
If the temporary ban on evictions applies to you and your have been evicted by your landlord or your goods have been seized during that period, the landlord must return any unsold goods and allow you back in your unit.
If your landlord has already sold the goods, the proceeds must go towards your unpaid rent. If your unit has been rented to another tenant, your landlord must pay you damages.
How can we help?
If you are a commercial landlord or commercial tenant in Ontario and have questions regarding the temporary ban on evictions or your rights and responsibilities, contact our Business Law Experts.
---
ORIGINAL POST – JUNE 23, 2020
The Government of Ontario announced on June 17, 2020, that it was pausing commercial evictions in the province until September 1, 2020 (or on an earlier day to be named by proclamation of the Lieutenant Governor) (the "non-enforcement period").
With the passing of the Protecting Small Business Act (the "Act"), the provincial government has made a move to protect small businesses in Ontario from the fallout of COVID-19, specifically focusing on those businesses that may not have enough money to pay their rent. Let's look at what this means for both commercial tenants and their landlords in the short term.
Which commercial tenants are protected?
The Act will stop or even reverse evictions of commercial tenants in Ontario for all landlords who would have been eligible to apply under the Canada Emergency Commercial Rent Assistance ("CECRA"). Once a landlord applies to and is approved under CECRA, the restrictions no longer apply, as an agreement is likely in place between landlords and the tenant business that places a moratorium on evictions for three months.
What kind of protection is available?
The Act prohibits a judge from ordering a writ of possession that is effective during the non-enforcement period, if the basis for ordering the writ is an arrear of rent.
The Act also prohibits landlords from exercising a right of re-entry during the non-enforcement period and seizing any goods or chattels as a distress for arrears of rent during the non-enforcement period.
What kind of rent assistance is available for commercial tenants?
If you are a small business who is struggling (or struggled during COVID-19) to pay your rent, CECRA can help to reduce your rent and aid you in paying for operating expenses.
For commercial landlords, there are important details to know about in order to participate in this program, including offering a minimum 75% rent reduction for tenants.
Commercial landlords must participate in the program, on behalf of their tenants, in order for the tenant to receive financial relief under CECRA. If a landlord qualifies for the program or is already signed up for the program, they cannot evict their tenant under the Act.
If you are a commercial landlord already in the process of evicting a tenant, know that the Act can reverse evictions that are in progress. Whether this applies to your specific situation really depends on the issues at play in the eviction and the eligibility for financial assistance programs.
What if there is a pending dispute?
The Act applies to rent-related issues stemming from the impact of COVID-19. If there are other non-rent related issues that have led to legal action between a commercial landlord and their tenant, protections may or may not be in place.
If you are involved in a commercial dispute, either as a commercial landlord in Ontario or a commercial tenant, it is best to contact a commercial lease lawyer for advice. Since this legislation is brand new, it is important to receive experienced advice about your specific situation before making a decision about how to best resolve issues with your leasing contract.
How can we help?
If you are looking to better understand your commercial lease and how newly enacted legislation impacts your ability to evict a commercial tenant, contact the commercial leasing lawyers at Merovitz Potechin LLP to discuss your specific situation.
The content on this website is for information purposes only and is not legal advice, which cannot be given without knowing the facts of a specific situation. You should never disregard professional legal advice or delay in seeking legal advice because of something you have read on this website. The use of the website does not establish a solicitor and client relationship. If you would like to discuss your specific legal needs with us, please contact our office at 613-563-7544 and one of our lawyers will be happy to assist you.