Development Applications and COVID-19: Delays, Deadlines and Expiry Dates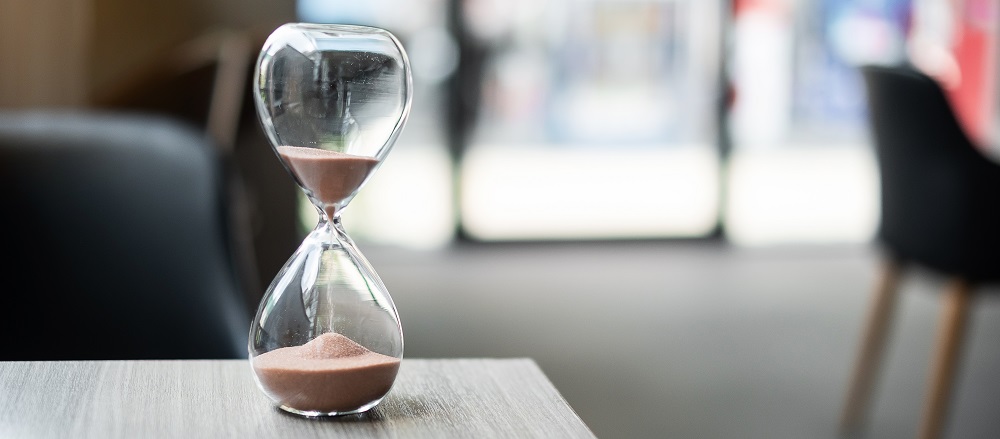 In Ontario, a state of emergency was declared due to the COVID-19 Pandemic on March 17, 2020. On March 20, 2020, the province issued a Regulation (retroactive to March 16, 2020) under the Emergency Management and Civil Protection Act, that suspends all limitation periods and deadlines to take action under provincial laws for the duration of the state of emergency until rescinded. The Regulation is all encompassing and has impacted delays, deadlines and expiry dates under development applications.
Title Upgrades
Most properties in Ontario are governed by the Land Titles Act. Properties in the Land Titles Act system can have one of three qualifications to their title:
Land Titles Converted Qualified ("LTCQ");
Land Titles Absolute ("LTA"); or
Land Titles Absolute Plus ("LTA+").
LTCQ is the most common title qualifier in Eastern Ontario and is also considered the lowest in quality title qualifier. LTA and LTA+ parcels are less common in Eastern Ontario and are of a higher quality of title.
In Ontario, subdivisions and condominiums may only be registered over LTA or LTA+ parcels because of this higher quality in title. If a developer purchases an LTCQ parcel and intends to develop the land into a subdivision or condominium complex, they must engage a solicitor and surveyor to complete a title upgrade. Neighbours and other interested parties entitled to notice of the title upgrade enjoy a 30-day period under the registered application to object to the title upgrade on various grounds. On April 14, 2020, the Director of Titles of Ontario issued a letter to local bar associations confirming that due to the Regulation and the suspension of limitation periods any notices issued on or after February 14th, 2020, continue to toll indefinitely until the Regulation is rescinded.
The consequence of the Regulation is to put an administrative hold on the registration of subdivision and condominium plans on properties that are unfortunately still in LTCQ, even if they are the subject to a title upgrade application registered after February 14, 2020. The only way to proceed with a title upgrade while the Regulation is in effect is to seek written consents from all persons entitled to notice that confirm they have no objections to the title upgrade. In a time of social distancing, this requirement would be very difficult to achieve. The Director of Title's letter is clear that no exceptions will be made to this policy.
Solicitors acting on title upgrades should ensure that their clients are aware of this potential for delay and seek instructions on ensuring that title upgrade applications are as ready as they can be for submission as soon as possible once the Regulation is lifted. Some solicitors may consider submitting title upgrade applications before the Regulation is lifted so that such applications are "in the queue."
Consent/Severance Decision Lapse Deadlines
Most consent/severance decisions are heard by a local committee of adjustment (the "CoA"). The committee effectively agrees to issue a certificate of consent/severance provided that the applicant satisfies various conditions of the consent decision first. The applicant has one-year to fulfill these conditions. Registration of the certificate of consent/severance on title via a Deed of Transfer is the final component to complete a severance of land.
In the City of Ottawa, the CoA has posted notices on their website regarding the continuity of operations during the Pandemic. Most importantly, the CoA has confirmed that:
The Province has also decided that the period of the COVID-19 emergency shall not be included in counting the one-year time limit for fulfilling provisional consent conditions. Accordingly, the one-year lapse period is extended during this time.
Therefore, for severance applications in Ottawa, the time period between March 16th and the rescission of the Regulation will not be counted towards the one-year time limit for fulfilling consent conditions. Solicitors acting on severances should contact their local municipality to verify that the province's Regulation is being respected in terms of consent/severance decision lapse deadlines.
PLC By-laws
The Planning Act of Ontario imposes restrictions on the severance of land. Part Lot Control is a provision under the Planning Act that regulates the transfer of part of a lot or block of land within a registered plan of subdivision. In large scale developments, developers often apply for a municipal by-law exempting lots or blocks on a plan of subdivision from Part Lot Control ("PLC By-law"). Registration of the PLC By-law allows a developer to convey interests in parts of the subdivision without a formal consent/severance issued by the local CoA.
In the City of Ottawa, when a PLC By-law is issued, council stipulates that the PLC By-law will expire on the third anniversary of the date of issuance. At this time, the City of Ottawa has not altered its position on timing of expiration of a PLC By-law. Accordingly, if you are a developer who has obtained a PLC By-law in Ottawa, you should check to ensure that the By-law is not set to expire shortly as the Regulation will not protect you from that particular lapse date. Solicitors outside of Ottawa should verify with their local municipality as to how they are treating the impact of the Regulation on the timing of PLC By-law expiry dates.
In Conclusion
If you are an applying for a development application during the Pandemic, consider your limitation and lapse periods and other deadlines. The impact of the Regulation may be benevolent in some circumstances, such as consents, but may also raise unintended consequences in other matters such as title upgrades.
If you have any questions regarding limitation periods and deadlines due to the Regulation, please contact the Real Estate team at Merovitz Potechin LLP.
NOTE: As of April 16, 2020, the suspension of limitation periods and procedural steps will not apply to Ontario's Construction Act. That means that timelines under the Act are in place and now running. This includes timelines for the preservation and perfection of construction liens as well as the timelines around prompt payment and adjudication. Learn more in our recent blog post on the Impacts of COVID-19 on Ontario's Construction Sector.
The content on this website is for information purposes only and is not legal advice, which cannot be given without knowing the facts of a specific situation. You should never disregard professional legal advice or delay in seeking legal advice because of something you have read on this website. The use of the website does not establish a solicitor and client relationship. If you would like to discuss your specific legal needs with us, please contact our office at 613-563-7544 and one of our lawyers will be happy to assist you.