Bram Potechin Recognized By The Best Lawyers™ in Canada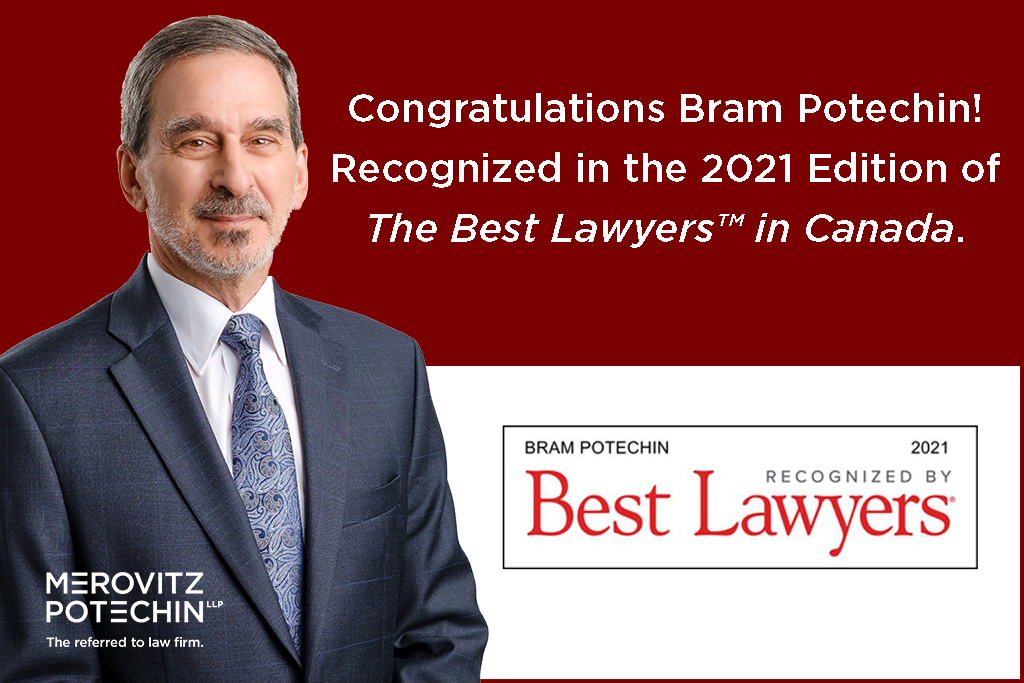 The Best Lawyers™ in Canada recently released their 15th edition and we are proud to announce that Partner, Bram Potechin, has been recognized in the 2021 edition for his work in real estate law in Ottawa, Canada.
Since it was first published in 1983, Best Lawyers has become universally regarded as the definitive guide to legal excellence.
Best Lawyers has published their list for over three decades, earning the respect of the profession, the media, and the public as the most reliable, unbiased source of legal referrals. Its first international list was published in 2006 and since then has grown to provide lists in over 75 countries.
Lawyers on The Best Lawyers™ in Canada list are divided by geographic region and practice areas. They are reviewed by their peers on the basis of professional expertise, and undergo an authentication process to make sure they are in current practice and in good standing.
You can learn more about the transparent methodology process that Best Lawyers uses for peer review here.
Congratulations Bram!
The content on this website is for information purposes only and is not legal advice, which cannot be given without knowing the facts of a specific situation. You should never disregard professional legal advice or delay in seeking legal advice because of something you have read on this website. The use of the website does not establish a solicitor and client relationship. If you would like to discuss your specific legal needs with us, please contact our office at 613-563-7544 and one of our lawyers will be happy to assist you.