Mitchell Besner joins Merovitz Potechin LLP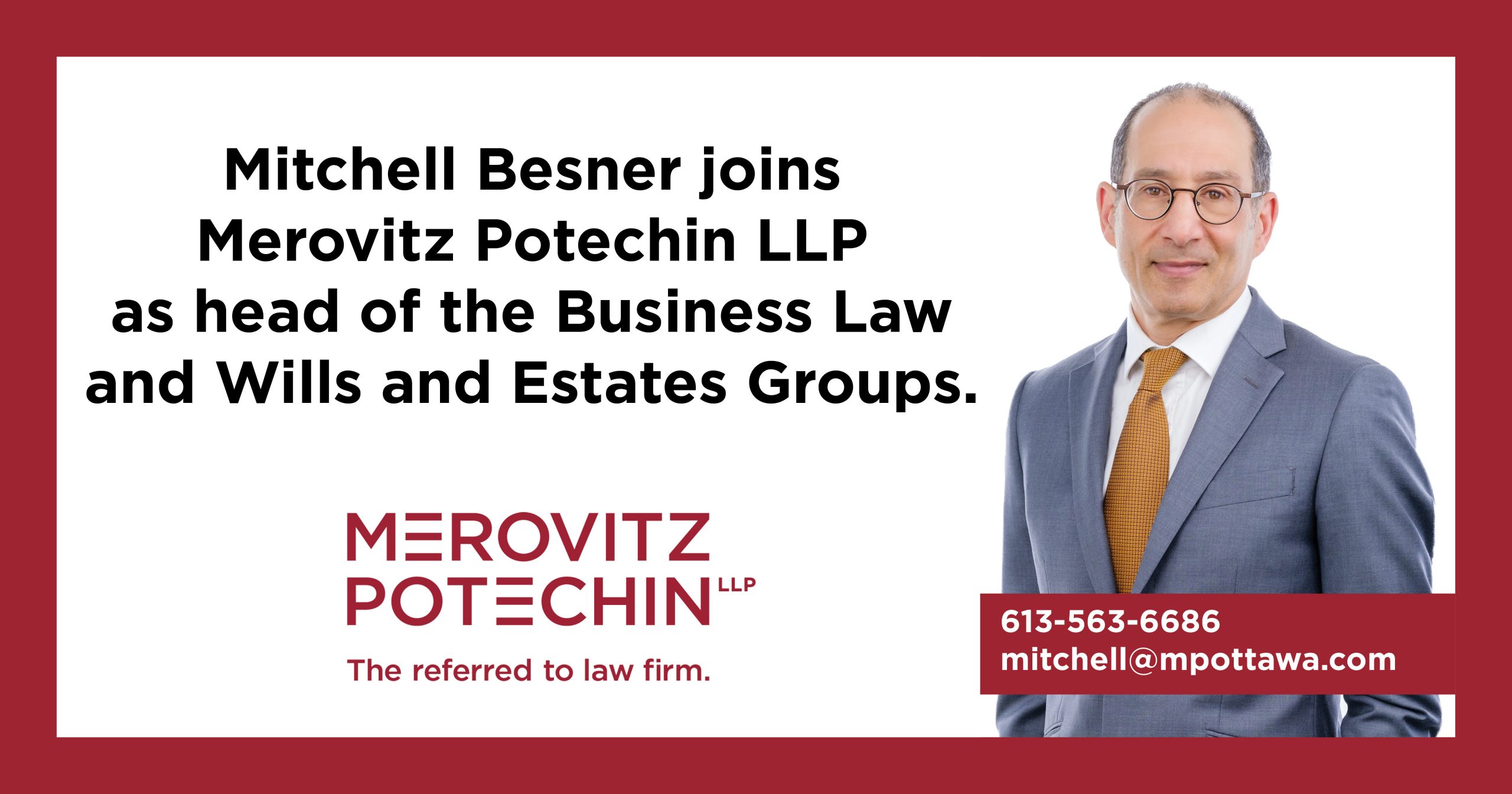 Merovitz Potechin LLP is thrilled to announce that Mitchell Besner has joined the partnership as head of the Business Law and Wills and Estates Groups as of March 1, 2021. With over 30 years of experience in practice, Mitch has primarily focused on physicians and physician groups, helping doctors structure and organize their medical practices and deal with other unique legal issues. Mitch has also helped countless entrepreneurs, SMEs and corporations over the years.
As part of his Wills and Estates practice, Mitch works with individuals and families to formulate estate plans and drafts wills and powers of attorney that suit their needs. Mitch also assists executors of both simple and complicated estates with estate administration.
True to our firm values, Mitch has a wonderful reputation in Ottawa and Eastern Ontario at large as a caring lawyer with supreme integrity who treats clients, colleagues, and support staff with respect.
Beginning March 1, 2021, he may be contacted directly at 613-563-6686 or by email at [email protected].
Welcome, Mitch!
The content on this website is for information purposes only and is not legal advice, which cannot be given without knowing the facts of a specific situation. You should never disregard professional legal advice or delay in seeking legal advice because of something you have read on this website. The use of the website does not establish a solicitor and client relationship. If you would like to discuss your specific legal needs with us, please contact our office at 613-563-7544 and one of our lawyers will be happy to assist you.