Merredith MacLennan – Specialist in Real Estate Law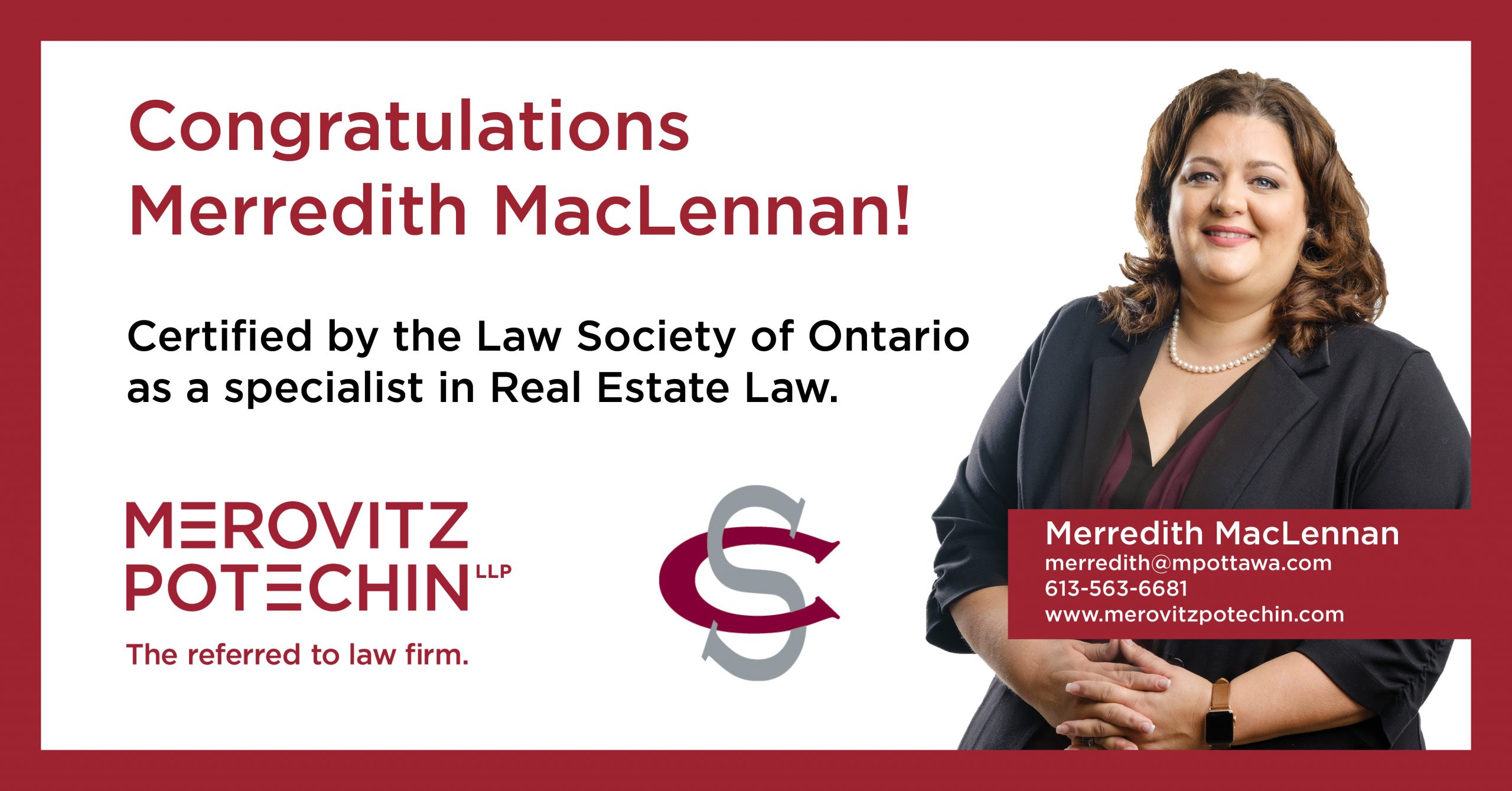 Congratulations for Merovitz Potechin LLP Partner, Merredith MacLennan, who has been certified by the Law Society of Ontario as a specialist in Real Estate Law.
The Certified Specialist Program recognizes members of the Law Society who have met established standards of experience and knowledge requirements in one or more designated areas of law and have maintained exemplary standards of professional practice.
A specialist in real estate law deals with matters relating to real property interests including, but not limited to real estate and other related property conveyances, title and related searches, leases, easements, condominiums, cooperatives and other forms of co-ownerships, mortgages and mortgage enforcement, zoning and land use planning, real estate development and financing, real estate remedies and litigation and determination of real property rights.
As of 2021, there are only 3 Certified Specialists in Real Estate Law in Ottawa, two of them being our very own Merredith MacLennan and Bram Potechin.
To view a full list of Certified Specialists in various areas of law, visit the Law Society of Ontario directory. To learn more about our real estate services, visit our Real Estate Law page.
The content on this website is for information purposes only and is not legal advice, which cannot be given without knowing the facts of a specific situation. You should never disregard professional legal advice or delay in seeking legal advice because of something you have read on this website. The use of the website does not establish a solicitor and client relationship. If you would like to discuss your specific legal needs with us, please contact our office at 613-563-7544 and one of our lawyers will be happy to assist you.