Construction Adjudication
Revisiting the "Middle-Child" of Dispute Resolution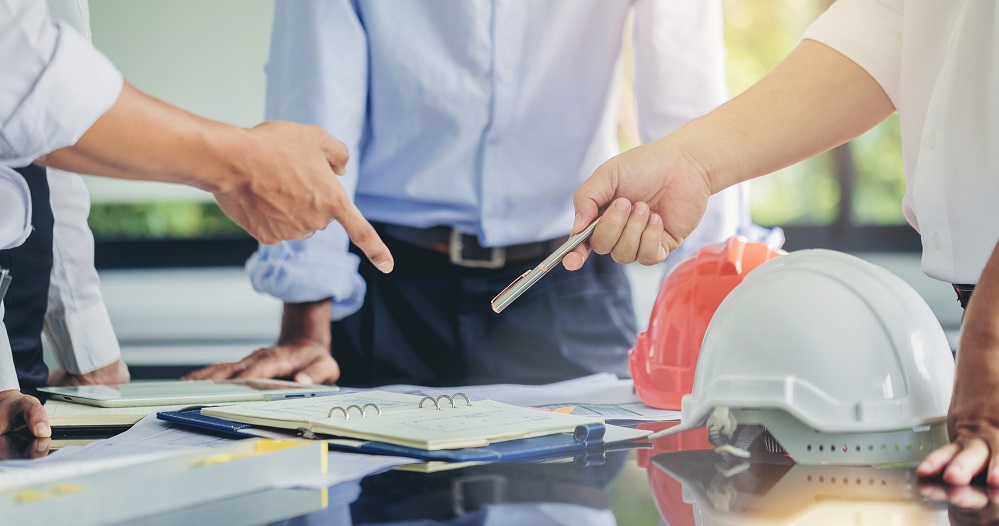 It has now been a little over two years since adjudication and prompt payment came into force in Ontario. To date, adjudication seems to have been the "middle-child" of dispute resolution mechanisms for construction related matters. It's neither court, nor traditional arbitration, and seems to get less attention than its better-known siblings.
After something of a slow start, the number of construction adjudication proceedings in Ontario is beginning to grow.
Ontario Dispute Adjudication for Construction Contracts (the "ODACC") was named the Authorized Nominating Authority by the Ministry of the Attorney General on July 18, 2019. As the Authorized Nominating Authority, ODACC is responsible for administering construction-related adjudications under the Construction Act (the "Act").
ODACC has now released its second annual report, this time for the fiscal year August 1, 2020, to July 31, 2021. The ODACC reports that 50 adjudications were commenced, and 34 determinations were rendered in the 2021 fiscal year. There were 8 adjudications open at the end of the fiscal year, with the balance of matters largely settled out of court. Only two adjudications were completed in Ottawa. This is an increase from 32 adjudications which were commenced in 2020, with only 3 decisions rendered.
Although adjudication has been slow to catch on, some possible advantages are:
Speed: After the adjudicator receives documents from the claimant, they must deliver a decision within 30 days (unless the parties mutually agree to extend this date).
Cost: Adjudication is generally less expensive than traditional arbitration.
The suggested fees for pre-designed adjudication processes range from $800 to $3,000, plus HST. With 95% of adjudicators willing to conduct adjudications for a flat fee, this is an attractive option compared to paying an arbitrator on an hourly basis.
On the other hand, one of the main drawbacks is that adjudication decisions are not truly final. Determinations are binding and enforceable in the same way as a judgment unless and until set aside by a court or an arbitrator.
In the past, some clients and practitioners may have avoided adjudication for fear that the adjudication period had expired because the contract had been abandoned or terminated. For example, where a contractor has walked away from a job. This is because adjudication is unavailable if notice is given after the date the contract or subcontract is completed, or where the contract has ceased to exist.
While it does not appear that the Ontario courts have ruled on this point, the issue recently came before Adjudicator Edward Dryer. In that case, the owner argued that because the contract in question had been terminated or abandoned, it was either "completed" or had "ceased to exist" as referenced in the Act.
Mr. Dreyer found that permitting a party to commence an adjudication after their contract is terminated or abandoned was, "consistent with the legislative intent of adjudication as a means of resolving project gridlock." Mr. Dreyer also noted that: (a) arbitration clauses can survive the termination of a contract; and (b) adjudication is available in the United Kingdom even after a contract has been terminated or abandoned.
Although the ruling is not binding, the law was well canvassed by Mr. Dreyer. At the very least, the decision will be persuasive on the issue.
This makes adjudication an attractive option, not just for resolving minor disputes that arise on a large project that will be ongoing for many years, but also where a contractor has abandoned the project and/or been asked to leave and non-payment is an issue.
Unless the parties agree otherwise, adjudication should only address a single matter. Adjudication might be especially effective for disputes where the quantum is under $35,000, given that the Small Claims Court is hopelessly backlogged. This is particularly true where the parties can agree to post security to avoid the need for a construction lien.
In its annual report, the ODACC reported that a total of $908,123 was awarded in the 34 adjudications. This is consistent with the view that adjudication might be well suited for disputes with a more limited quantum, or in other circumstances where the parties are unlikely to try and "re-litigate" the matter.
If you have any questions, please contact the Disputes and Litigation Team at Merovitz Potechin LLP.
This article originally appeared in the February 2022 issue of Ottawa Construction Association's publication, Construction Comment Magazine.
The content on this website is for information purposes only and is not legal advice, which cannot be given without knowing the facts of a specific situation. You should never disregard professional legal advice or delay in seeking legal advice because of something you have read on this website. The use of the website does not establish a solicitor and client relationship. If you would like to discuss your specific legal needs with us, please contact our office at 613-563-7544 and one of our lawyers will be happy to assist you.