Air Travel and Passenger Rights in Canada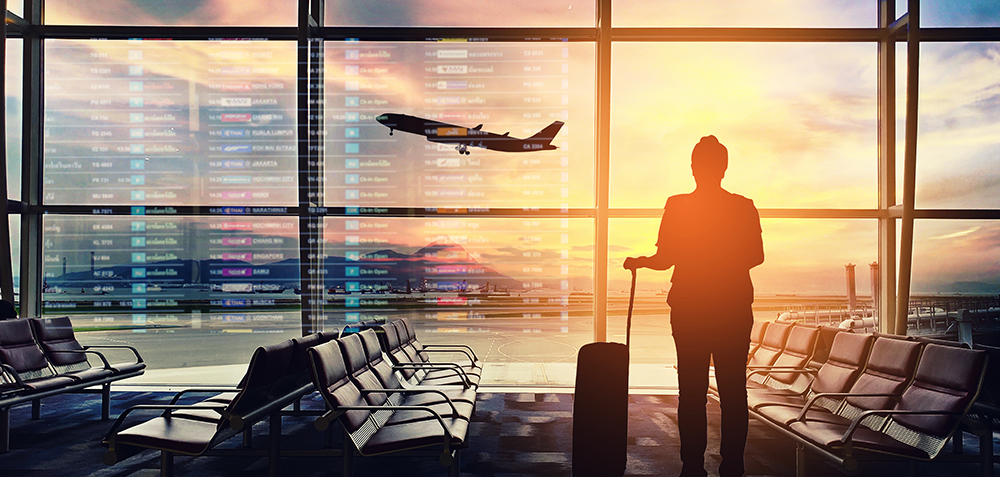 Did you know that new protections have been put into place for air travellers in Canada? As of July 15, 2019, air travellers who purchase a ticket will be entitled to certain rights that they previously did not have access to. Implemented by the Canadian Transportation Agency (CTA), the Air Passenger Protection Regulations aim to alleviate some of the hassle, unpredictability and mistreatment of passengers that can occur during air travel.
Where do these new regulations apply?
The new air passenger protections apply to all flights to, from and within Canada, including connecting flights. Both large and small airlines must comply, however the penalties vary depending on the size of the airline involved.
What are the new regulations?
The CTA is rolling out the new regulations in two phases. Not all of the new CTA regulations are currently in force. They are being effected in two separate stages.
Phase One
On July 15, 2019, phase one regulations took effect and set out the airlines' obligation to passengers in the following areas:
Communication (regarding delays, boarding, baggage and seating);
Denied boarding (overbooking leads to financial compensation);
Tarmac delays (3 hours max, ventilation, bathrooms and food required);
Lost or damaged baggage (financial compensation); and
The transportation of musical instruments (clearer regulations).
Phase Two
On December 15, 2019, phase two of the regulations will take effect and address:
Delayed or cancelled flights (financial compensation, accommodations); and
The seating of children under the age of 14 (must be near parents at no extra cost).
Airlines must help you get home
If the delay is 3 hours or more, the airline in question must book the passenger a rerouted flight in the same class, and the passenger's new ticket may be with a competing airline if the original airline has no other options available. The goal is to get passengers to their destination in a more expedient and convenient fashion.
What about bad weather cancellations?
For cancelations related to circumstances outside the airlines' control, such as bad weather, security threats, or strikes by airline workers, a large airline is required to rebook a passenger's flight within 48 hours.
No more paying for your child to sit near you
Most air travellers are familiar with the process of choosing their seats when they book their flight, and the additional costs associated with seat selection. Under the new regulations, children under the age of 14 must be seated near or next to their parents at no extra charge, no further than one row apart from one another. The exact proximity to the parents depends on the age of the child.
Is the airline to blame?
One of the guiding principles for the new regulations concerns the inconvenience associated with basic flight disruptions. The CTA has broken down the responsibilities of the airlines according to the following principles:
Situation within airline control
Passenger is owed: compensation; standards of treatment; and completion of passenger's itinerary
Situation within airline control but required for safety purposes
Passenger is owed: standards of treatment; and completion of passenger's itinerary
Situation outside airline control
Passenger is owed: completion of passenger's itinerary only.
For a further description regarding what is covered under each of these scenarios, visit the CTA info page here.
Filing a claim to receive compensation for a canceled flight
Impacted passengers must take an active role in order to receive financial compensation. A claim must be filed by the passenger with the airline and within 30 days of the experienced delay. The new regulations will allow the passenger to choose between financial compensation or a voucher/rebate for flights with the same airline.
Know your rights
As these regulations are new, many people may not be aware of what they are now owed as an air traveller in Canada. If you have any further questions regarding your rights, or regarding how to properly claim compensation for any of the issues listed above, contact the lawyers at Merovitz Potechin LLP.
The content on this website is for information purposes only and is not legal advice, which cannot be given without knowing the facts of a specific situation. You should never disregard professional legal advice or delay in seeking legal advice because of something you have read on this website. The use of the website does not establish a solicitor and client relationship. If you would like to discuss your specific legal needs with us, please contact our office at 613-563-7544 and one of our lawyers will be happy to assist you.